| | |
| --- | --- |
| News: Yearly Dues have been set at $25.00. Pay with PayPal! 2019 dues are due in January, don't forget. | |
Welcome to the Snake River Brewers Web Site!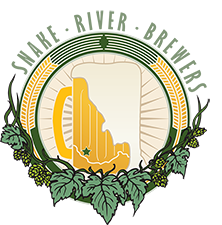 The Snake River Brewers is an American Homebrewers Association certified homebrewing club serving Boise, Nampa, and the entire Treasure Valley of Idaho. Meetings are held on the second Thursday of every month at 7:00PM.
Please feel free to join the forum or contact us for event related questions, correspondence, and membership.
Take a look around the website or e-mail us. We also have a good following on Facebook.


Recent News and Events
January meeting recap:
Please pay your club dues
New officers were sworn in!
President: John Cotten
Vice President: Terry Jones
Education Director, David Reish presented and Education Topic
Edge Brewing is having a Pro-Am homebrew contest. More details to follow.
end of meeting
Upcoming Meetings:
Happy Hour 6-7 p.m.
Meeting starts at 7 p.m.

Thursday, February 7th (moved up for Valentines day)
Homebrewstuff Taproom
9115 W Chinden Blvd #105
Garden City, ID 83714

Thursday, March 14th
To be decided

Brew at Homebrewstuff, save 25%

Homebrewstuff is offering a 25% discount to any homebrewer willing to come to the store on a Saturday and brew on-site. It's a great way to grow the hobby and get the club noticed. Brewers can bring their own systems or negotiate use of the 10-gal single-tier the store owns. Contact HBS for more: 208-375-2559.
Homebrew Education Series

This year, the club is going to re-focus on education topics during club meetings. Want to know more about brewing water, growing your own hops or off-flavors? Come to a club meeting for the presentation - Or, volunteer to share some of your own homebrew knowledge!

January Meeting Education

The first of the series was David Reisch our very own Education Director! It was an abbreviated lecture on Whirlpool Techniques that drew attention to whirlpool temperature greatly changing hop flavor and aroma in the finished product. You can see the entire lecture on the American Homebrewers Association website if you are a member there.

Up on deck for February

Steve Dockter presenting on Brewing Water Chemistry
Club Officers
President: John Cotten
Vice President: Terry Jones
Education Director: David Reish
Dues and Payment
Annual club dues are just $25! Pay em! You get a club shirt, logo tasting glass, access to borrow the club jockey box, free grain at club brew events and the satisfaction of helping keep the club going! Pay with Paypal below! Please use the note area as a place to set your forum username so we can find and activate your account!